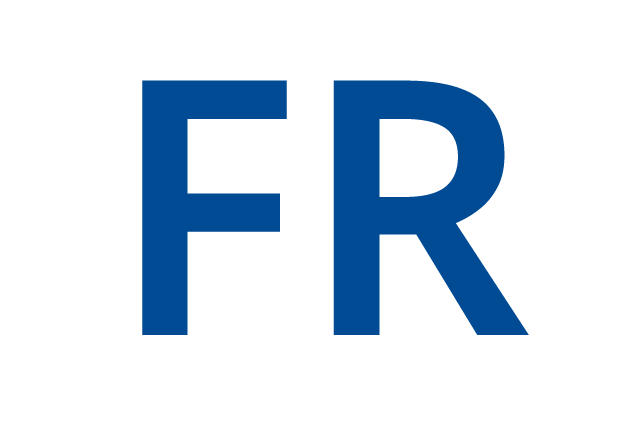 BAULER Thomas Units
Centre of Studies for Sustainable Development
Within the IGEAT, the Centre of studies of Sustainable Development focuses on the study of sustainable development through the analysis of its concepts, principles, and applications. In particular, the Cedd is working to develop knowledge of the social, political, and technical context of sustainable development and improve the understanding of the implementation of its principles.
Socio-Environmental Dynamics Research Group
Projetcs
This collaborative project ' InContext (Individuals in Context) ' will address gaps in the currentunderstanding of the complexity of the contexts of individual behaviour and how these should be taken intoaccount when devising policies for transitions to sustainable development.InContext distinguishes two strands of contexts determining the opportunities (drivers) and constraints (barriers)shaping individual behaviours related to sustainable development:· the external context to individual behaviour: politics, policies, infrastructure, social institutions, culture,habits, lifestyles (societal or structural factors).· the internal context to individual behaviour: knowledge, personal interests, values, priorities
CEECEC : Civil society engagement with ecological economics
Analysing conflicts and use of natural resources in the light of ecological economics theories. Partners: Univ. Autonoma de Barcelona (E), Univ. Klagenfurt (A), Univ. Buenos Ayres (Argentina), Univ. of Lisbon (P), SERI (A), and 8 Non Governenmental Associations.
CONSENTSUS (CONstruction of Scenarios and Exploration of Transition pathways for SUStainable consumption patterns)
Internationally, scenarios are being promoted as tools with a lot of potential for thinking about sustainable development policies. Scenarios are plausible, challenging, and relevant sets of stories about how the future might unfold. The goal of developing scenarios is to support more informed and rational decision-making, and its use is typically recommended in situations where complexity, uncertainty, cross-scale and cross-sector interactions, and long-time horizons are the rule. Sustainable development has exactly these kind of characteristics.  Within the field of sustainable development policy in Belgium, there have been expressions of interest in explorations of the future. But the use of scenarios as well as the use of new concepts to guide policies towards desired futures ' such as the concept of transition management ' are unknown in Belgian sustainable development policy.
Enhancing methodology and feasibility of Sustainability Impact Assessments (SIA) for the Belgian federal level
The project investigates the development of SIA for strategic decisions on the basis of adapting and integrating existing ex-ante evaluation methodologies into a multi-stakeholder policy-making process. Two different levels of integration aspects can be identified which the project copes with: A. procedural or institutional integration: integration of economic, social and environmental appraisals in the policy-making process; B. knowledge or technical integration: integration of partial social, economical and environmental appraisals into an overall appraisal.
Easy-Eco, Evaluation of Sustainability. European Conferences and Training Courses (Marie Curie) http://www.sustainability.eu/easy/
Organisation of the final international conference of the Easy-Eco program in Brussels, about sustainability assessment
POINT, FP7, European Commission
Analysing the role of indicators in policy
Participatory Prospective and Planning for Sustainable Development: analysis of approaches and initiatives
The project aims more specifically to develop a critical analysis of the level of the methods. The evaluation of methods and exercises of Futures Studies will be developed on the basis of an analytical grid crossing criteria of various levels, and taking into account the multiplicity of facets to which Futures Studies must answer. Within the classical parameters of ''strength-weakness-opportunity-threats'', a refined grid will be developed including aspects related to the ''intrinsic quality of a method'' (among which are criteria linked to the quality of the methodological design and the quality of implementation), as well as relating to the ''use-potential of a method'' (including criteria linked to the field of sustainable development and criteria of technical feasibility and political acceptability). This last category of criteria will be enriched by the joint construction with the steering committee of precise ''terms of references'' for the eventual prospective exercise at federal level. The critical analysis will be carried out on two levels: a theoretical level (by analysing the methods in a generic way) and a practical level (by choosing some existing initiatives to explore their qualities and weaknesses compared to our context). The two analyses will necessarily be carried out by seeking exchange with experts (Belgian and European) of the various methods. As required in the call, the exchanges with Belgian institutional actors potentially concerned with such a Futures Study will be carried out during a seminar. Finally, from the critical analysis and its confrontation with the conditions of applicability, as well as with the lessons collected during the exchanges with the experts and the actors, we will propose a series of pragmatic conclusions and adaptations of the 
Platform ''Indicators for sustainable development''
Indicators are prone to be important milestones towards the implementation and evaluation of sustainable development policies. Besides, indicators can enhance accessibility of quantitative and qualitative data to a larger public. In the framework of research projects funded by the federal research agency Belgian federal Science Policy Office, a series of projects and initiatives are directed towards the development of indicators. It was thus neccessary to structure and facilitate communication between the multiple actors related to these research efforts in order to realize better coordination, coherence and exchange of information. These objectives were given to a multi-disciplinary and multi-actor research platform on indicators for sustainable development. 4 research teams are currently concerned to operationalize these interactions: the CEDD (IGEAT-ULB), the Hoger Instituut voor de Arbeid HIVA (KUL-Leuven), the IBGE and the Federal Planing Bureau - BfP. More information on activites of the platform is available on : http://www.belspo.be/platformisd
The BElgium Ecosystem Services (BEES) cluster project aims at identifying and stimulating research on ecosystem services in Belgium. It will do so mainly by organizing a series of workshops covering different aspects of Ecosystem Services (ES) Research. These workshops will discuss diverse aspects of the issue, and will include a key note lecture by at least one key researcher from abroad, specialised in the topic. The format of the workshop (presentations, debate, brainstorming sessions) can vary, depending on the objectives of the workshop. It is very likely that the workshops will also lead to more intense bilateral communications with experts from outside the project consortium.
WellBeBe - Towards theoretically sound and democratically legitimate indicators of well-being in Belgium
Sustainable development will not be achieved without some fundamental changes in our patterns of living. Therefore, it will be necessary to rely less on material commodities and more on immaterial goods to realise our conception of a good, valuable life while maintaining or even improving our overall well-being. However, in order to trigger a democratic and participative transition towards sustainable development, it is necessary, first to know what are the shared conceptions of a good, valuable life and second, what criteria citizens use to assess social arrangements in terms of quality of life. On the other hand, improved indicators of well-being have become indispensable to guide public policies as it is widely acknowledged that increasing production and consumption has ceased to induce more well-being and happiness. We will use 'Focus group' methods to collect reflexive opinions on well-being, quality of life, happiness and human flourishing. Q-Methodology will be used to uncover communalities in social discourses and to get a first estimate of the weights of the different dimensions that compose well-being. A large sample survey and multi-variate statistical analysis will then be used for collecting statistically significant weightings for the components of well-being, exploring the socio-demographic correlates of the subjective assessments of well-being and their relationship with objectives facts about respondents' conditions of living. We hope that policy simulation will allow us to explore the likely impact of hypothetical sustainable development policies on well-being. 
Sustainable production and consumption patterns : The Belgian process
Sustainable production and consumption patterns : The Belgian process